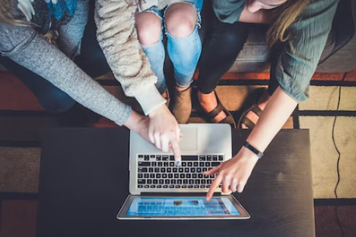 Nowadays, we are witnessing a comprehensive mass popularity of social networks in all areas of life. Education is not an exception. However, the value of social networks for learning and development has not yet been sufficiently appreciated, since traditionally social networks have been considered as an environment for spending free time and entertainment. However, in pedagogical activity, the possibilities of social networks can be used to solve a variety of problems.
The following advantages of using social networks as a teaching platform can be distinguished:
providing familiar environment for students
allowing all network participants to create online learning content
enabling students to work together in a pair or a group
providing opportunities for communicating in different ways, using a forum, a wall, or a chat
making it possible for each student-participant to create his/her own blog as an electronic notebook
being convenient means of communication in international projects
serving as a portfolio for both the student and the teacher.
Studying in virtual learning groups allows all participants to individually or jointly create online learning content, which stimulates independent cognitive activity. The possibility of combining individual and group forms of work contributes to a greater degree of understanding and processing of the material, as well as building individual educational trajectories. A high level of interaction ensures the continuity of the educational process that goes beyond the classroom.
The multimedia nature of online materials makes it extremely easy to download and view video and audio materials as well as interactive applications in a virtual training group. An example of the use of social networks in education is learning through chat rooms, where students can review, create, and comment, either their own or collaborative written network projects. In addition, social networks can be used to maintain relationships between participants of conferences, seminars, or summer schools, which will improve not only the emotional climate of the group, but also the quality of events through the exchange of ideas and comments.
Social networking tools make it possible to organize club activities by bringing together students from different regions. The use of social networks in the educational process:
promotes the exchange of information;
increases the motivation of students in educational activities;
stimulates the development of creative abilities and cognitive interest.
All these factors have a positive effect on the formation of knowledge and skills.
One should not forget about such an important factor of the educational process as the relationship between the teacher and parents. In the hectic modern rhythm of life, parents are not always aware of all the events in the child's school life. Using social media allows the teacher and the parents to always stay in touch, to discuss the possible problematic situations and react upon them immediately. Thus, social networks provide an opportunity for direct participation in the educational process: management, assessing the quality of education, creating projects and concepts that determine the strategy for the development of education in the country.
Admittedly, there are a number of problems associated with the use of social networks in the educational process. These include lack of ICT competencies of the teacher, ignorance of network etiquette, and frequent absence of direct access to social networks in the classrooms, to name just a few. To solve these issues, it is necessary to create conditions for improving the ICT qualifications of teachers and develop effective methods for using social networks in education.
To sum up, social networks are not the main means of online training, but their use opens up new learning opportunities both for students, who are familiar with social networks, and teachers, who can add yet another efficient tool to the existing arsenal of teaching methods.